Fuel Conditioner & Emulsifier for Maritime
Complies with all fuel standards to create the following advantages:
Reduces fuel consumption.
Lloyd's Register: Fuels remain within specifications while using SulNOx.
Reduces operating costs.
Reduces CO2 and contaminant load.
Contains lubricity improvers for reduced engine wear.
Releases Oxygen to help fuels burn more efficiently and completely.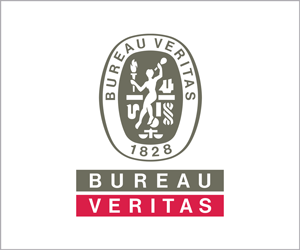 Decarbonization in Action
Regulations we are addressing:
Energy Efficiency Design Index (EEDI/EEXI)
Carbon Intensity Index (CII)
✅ Facts
More than 54,000 ships bring 70% of the world's goods to markets around the world.
Ships consume over 5 million barrels of fuel per day. The GHG (Green House Gases) from all this fuel is 3% of total manmade CO2 emissions, because 22.2 pounds of CO2 is emitted per gallon of fuel consumed.
The new low sulfur fuel is producing an unexpected amount of black carbon. Our custom Conditioner reduces black carbon production.
Fuel is the largest expense for ships. Use of the new VLSFO fuel is resulting in significantly higher prices of consumer goods.
⚛ Our proven Conditioner helps in four ways
Donates Oxygen to improve combustion, consumption thus reducing the amount of CO2 emissions
Adds detergency, helping decarbonize and reduce operating costs for the ships to directly benefit consumers.
Adds lubricants, the loss of which causes engine wear with use of the new, expensive, very low sulfur fuel oil (VLSFO).
Adds Emusifiers to help deal with any free water that finds its way into the fuel.
🌎 Worldwide dynamics have a major impact
The effect of the United Nations, IMO 2020 mandate that started January 1, 2020.
Public awareness of climate change and an increasing concern for the environment.
The need to protect Shipping Companies and help them comply with the IMO 2020 mandate.
Improved Engine Health -> Reduced Maintenance Costs
Improved Engine Performance & Health
Detergents and surfactants increase fuel lubricity by +30%, reducing engine wear
Decarbonisation of pistons and O-rings
Reduced fouling of ignition, diesel filters and fuelling components
Typically an additional 2% savings on top
Injector Nozzles Pre and Post SulNOx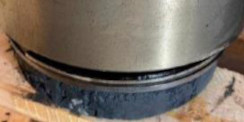 Typical
With SulNOx
Typical
With SulNOx